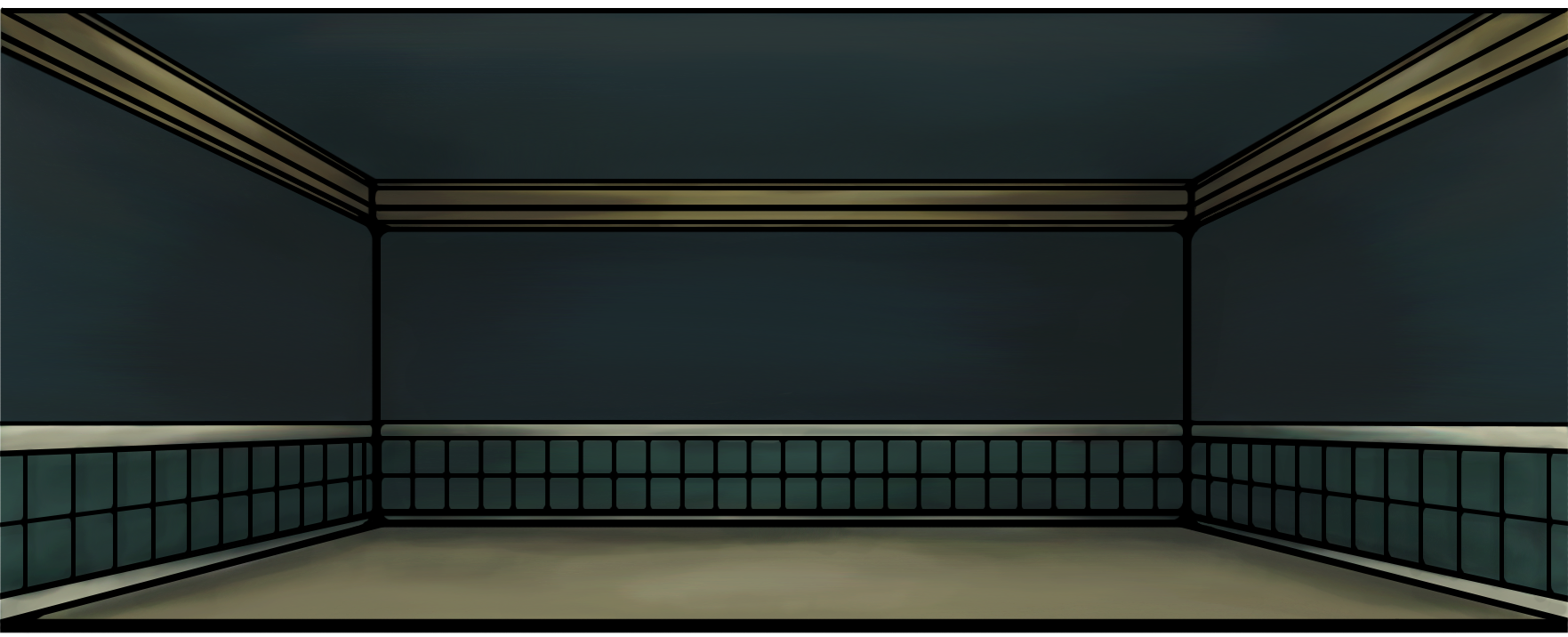 This is a bathroom, one of the later rooms that the player can explore in the game. I created this in Adobe Photoshop, just like all the assets on this page.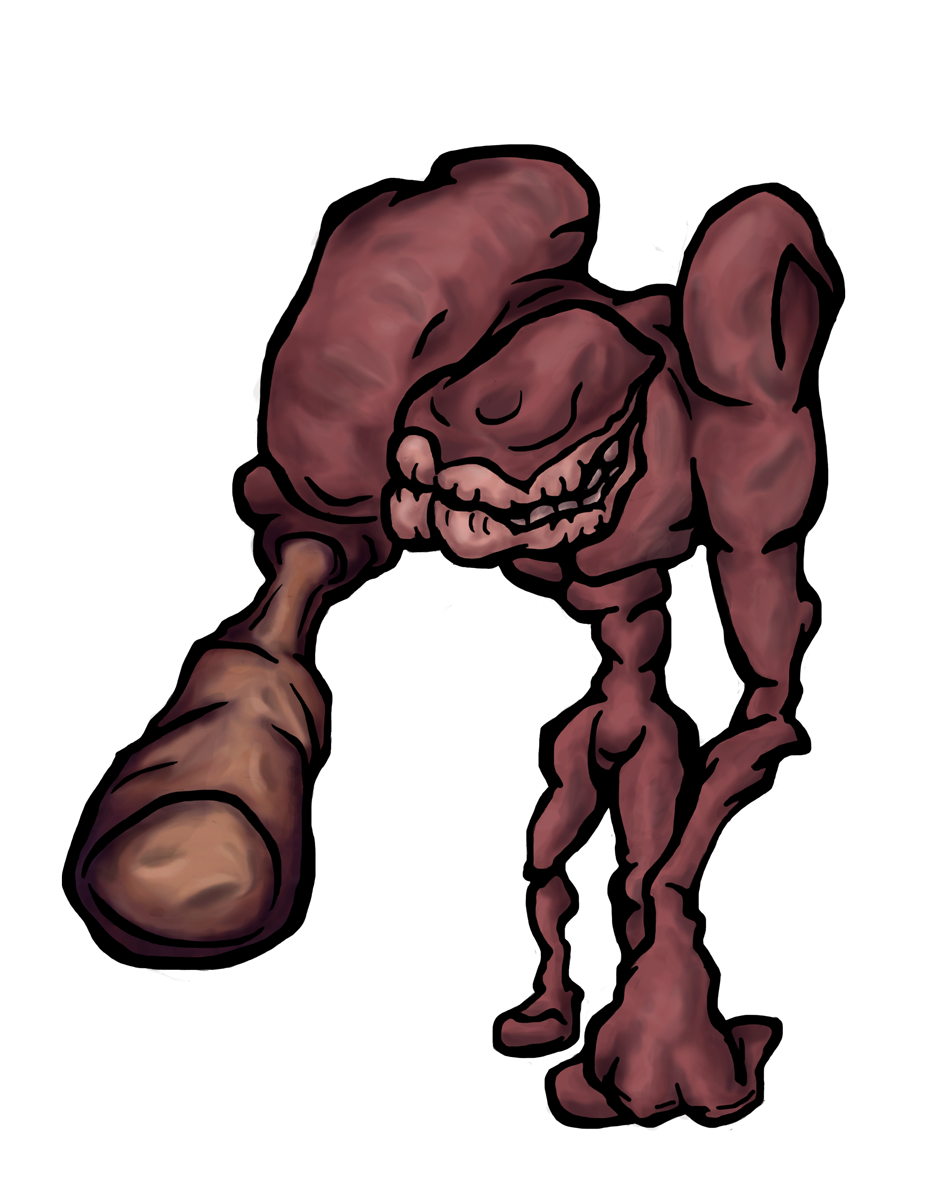 This is a creature that pursues the player throughout most of the game. Designing monsters is a passion of mine so I took great delight in designing this asset.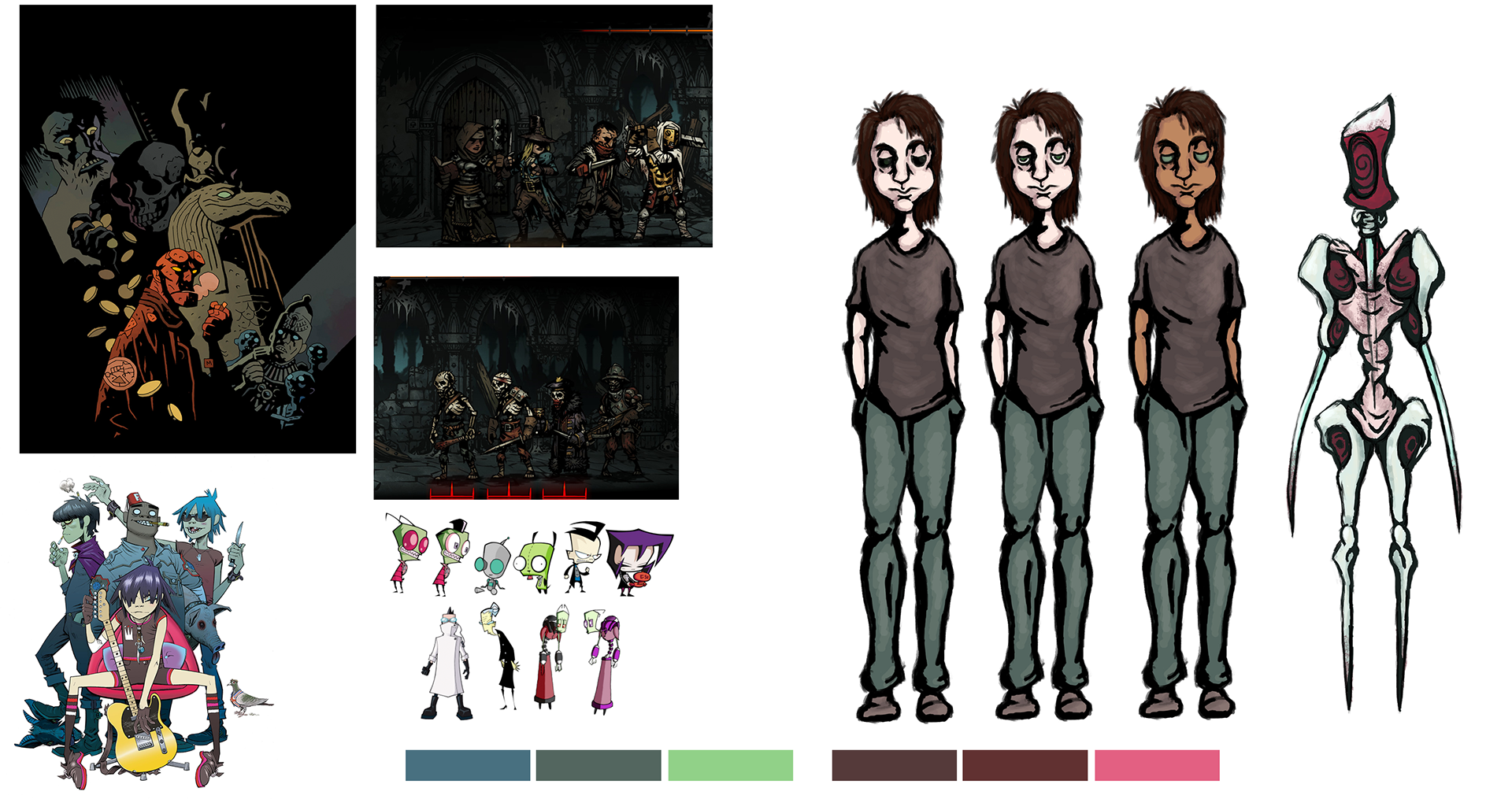 This game was originally born as a passion project of the lead designer/ producer, so I had to be sure to meet the designer's vision for the game's art. I started by creating a mood board that show-cased some sketches of the main character and a monster, as well as some potential inspirations for the game's art direction.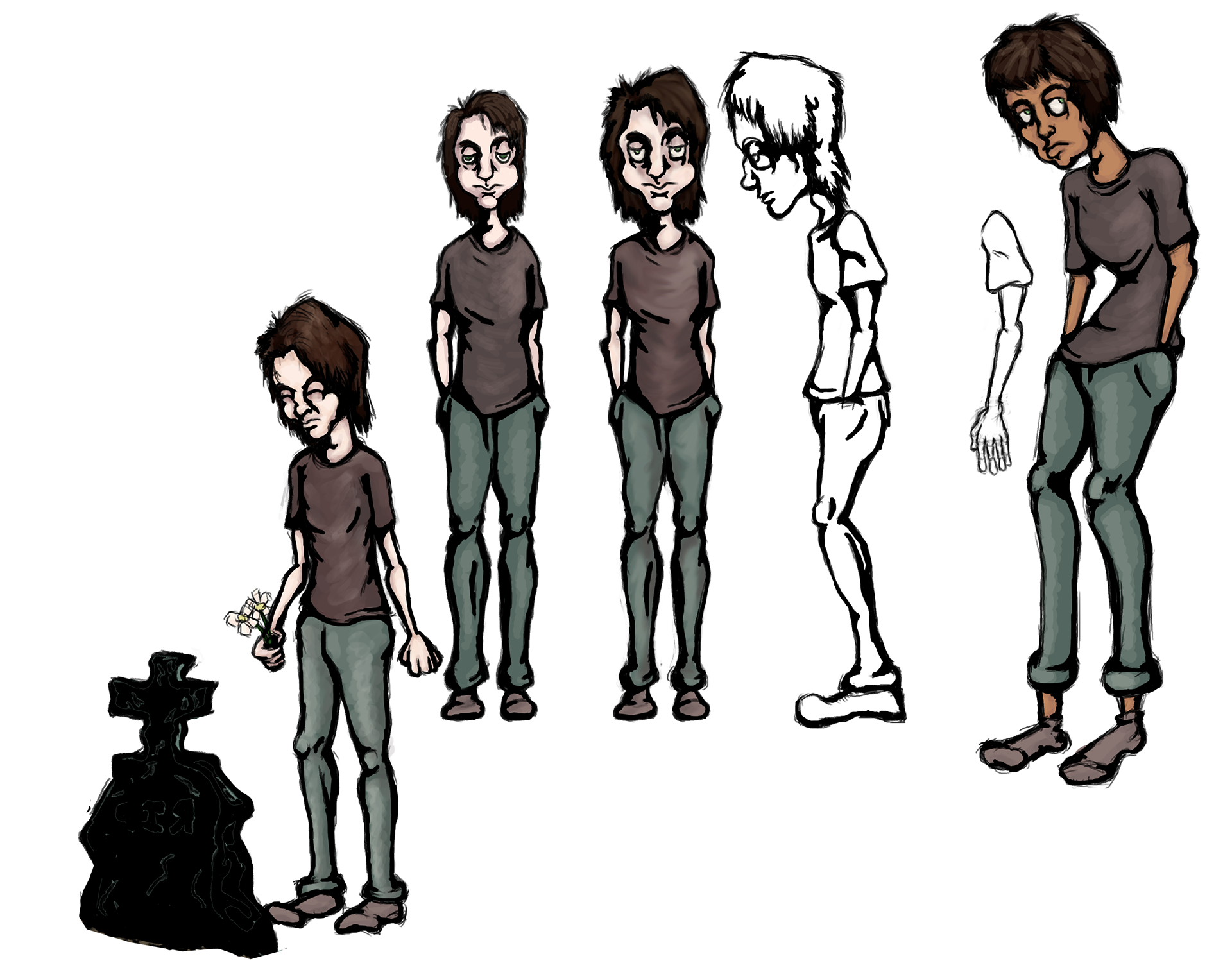 After some feedback from the lead designer I began iterating further on the main character's design.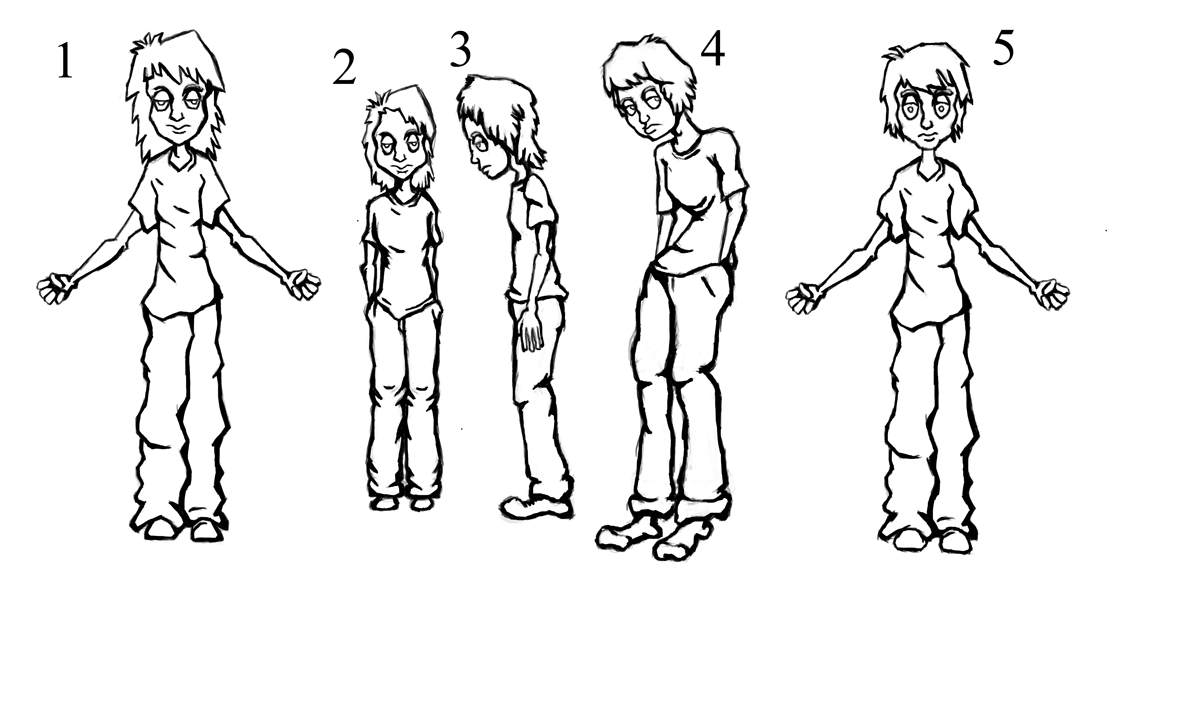 It took quite a bit of back and forth between the designer and I to settle on a design that felt right for the main character. Here's another set of early iterations.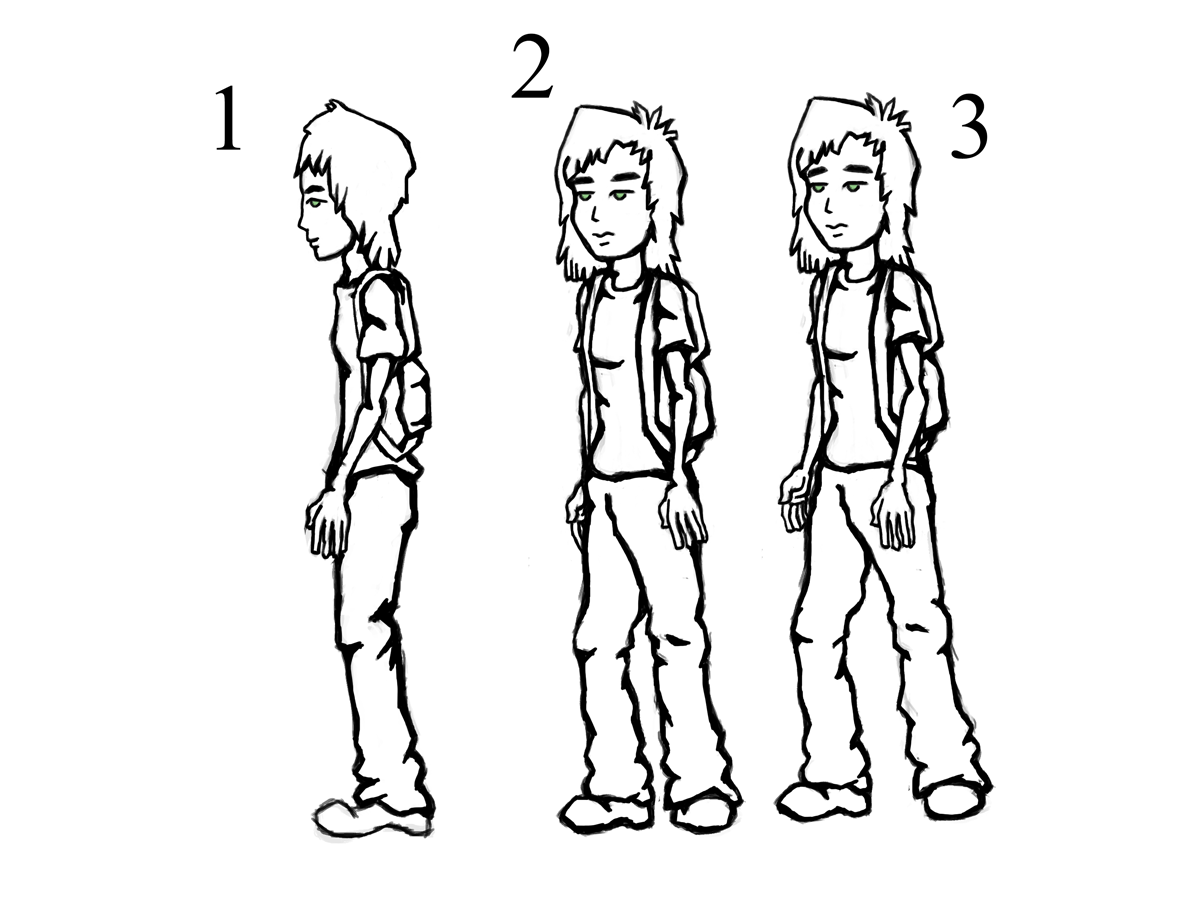 It was important to find a design for the main character that the lead designer and I both liked, since we knew that would help inform the style of all character and creature art in the whole game. In this set of designs, you can see that we began to agree on a cleaner, more simplified design.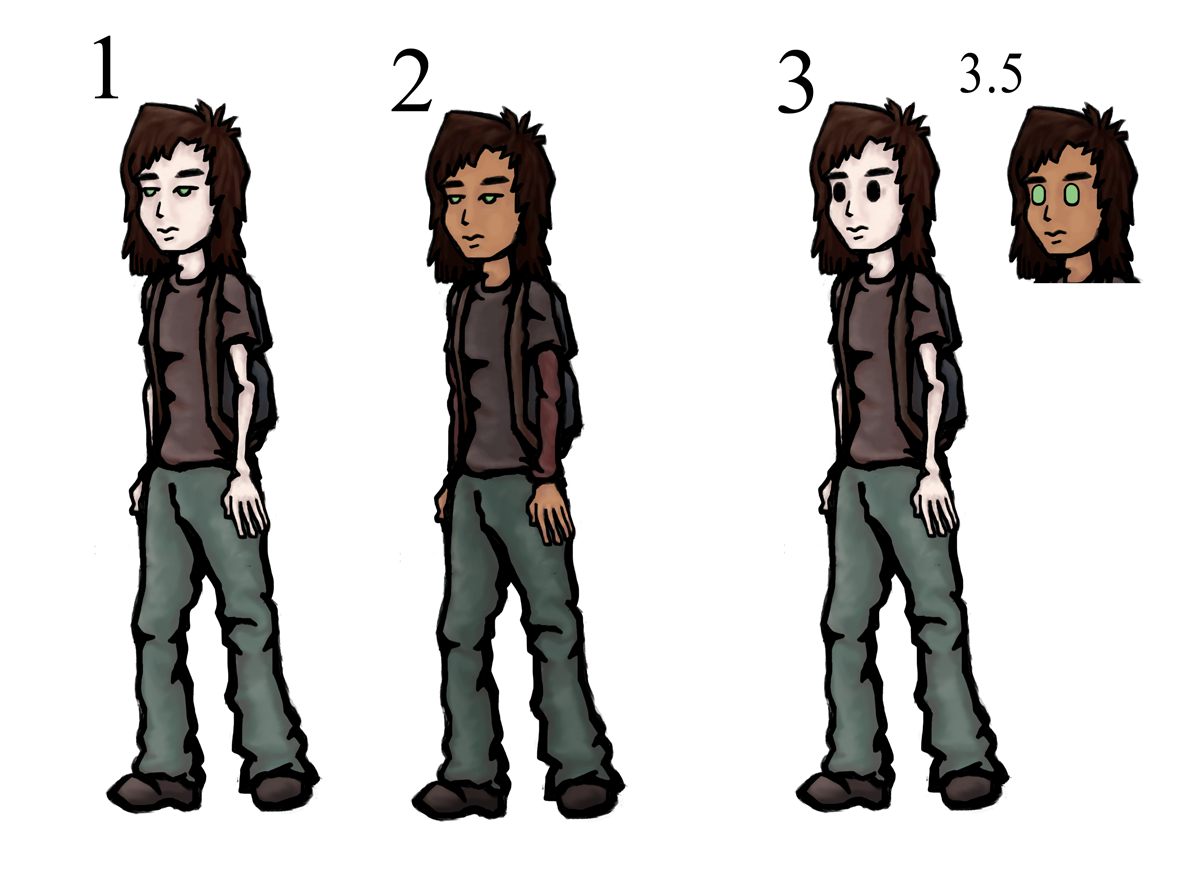 Finally the lead designer and I arrived on a look for the main character that we both thought looked great. More specifically we honed-in on number 2.